Our Story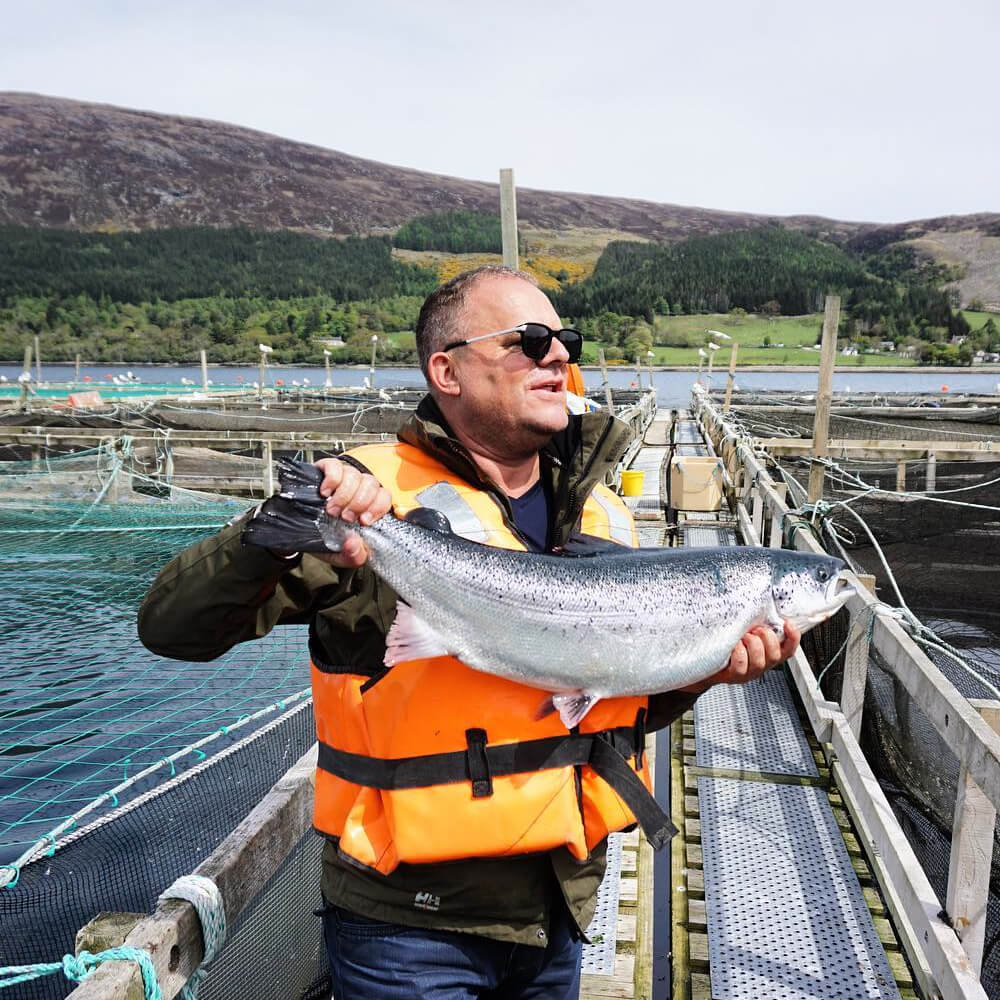 Founder & CEO Jonathan Brown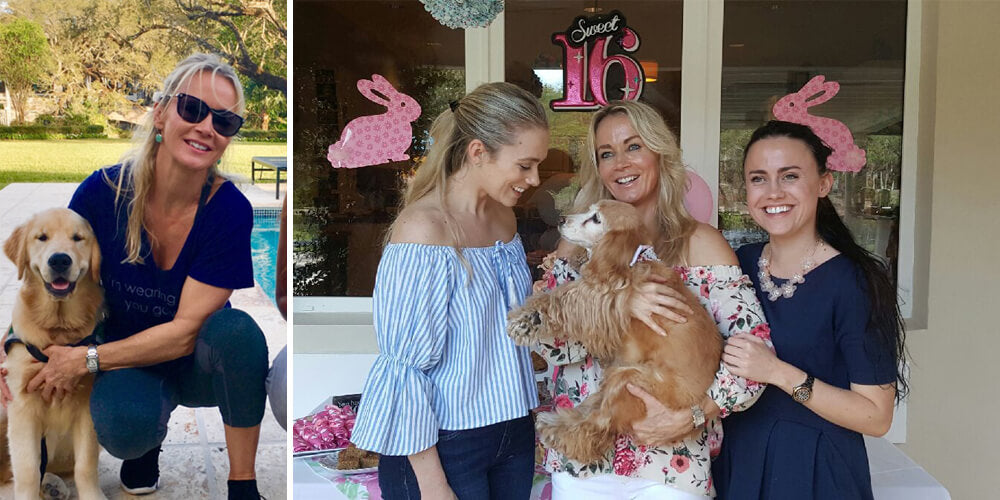 Snif-Snax was founded by Jonathan Brown, who has been successful in the salmon industry for over 35 years. Jonathan's daughter Hannah has been a longtime advocate for animal rights. After a summer working at her local Humane Society, Hannah encouraged her father to develop a new product that would combine their passion for quality salmon and love for animals. And with that… Snif-Snax was born!
Hannah's love for dogs comes from her mother, Nicola. On weekends, Nicola fosters golden retrievers who are certified service animals. Fostering these amazing dogs is a major commitment, but it's clear the benefits outweigh the work. "The hardest part about fostering is saying goodbye to an animal, but I wouldn't change the experience," she says.
As a family, the Browns are no strangers to animals. When Jonathan and Nicola rescued Honey, Elliemay, and Chesney from their local shelter, the three dogs quickly became part of the family. For Nicola, "My pets are family, they deserve the same treatment as humans. In our house, dogs are welcome and people are tolerated." The Browns even had a Sweet Sixteen for Honey, their eldest dog. It was a total rager… but Honey, as always, was a good girl.
With decades of expertise in salmon production and a real dedication to animal welfare, Snif-Snax has been able to produce the best natural pet treats on the market. We're sure your pets will absolutely love our treats. And as an excellent source of vital protein, minerals, and omega-3, you can be sure your pets are getting the best of the best.
RSPCA Certified
Royal Society for the Prevention of Cruelty to Animals